Your First Visit to Our Cannon Hill Practice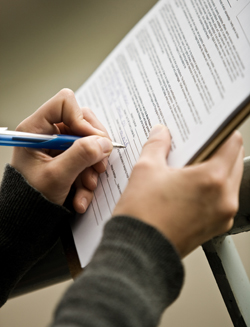 You'll be warmly welcomed and made to feel at home. Our goal is to offer state-of-the-art chiropractic care in a comfortable surrounding. So, make yourself at home!
Make Yourself at Home
You'll find plenty of convenient parking and a well-lit parking lot at the rear of our building. You'll be greeted by name when you enter our office. During your first visit to our office, we do a lot of listening. We take it slow and easy. The purpose of our initial consultation is we can get to know each other.
Patient History Paperwork
To help us to get to know you, you'll be asked to complete some brief paperwork. If you like, you can download and print the paperwork (as an Adobe PDF file) now using the link below:

New Patient Information

Pediatric New Patient Information
---
Free AdobeReader®

Each form is a PDF document file. If you do not already have AdobeReader® installed on your computer, click the Adobe® image to download for free.
---
New Patient Questionnaire
If you've already completed your admitting paperwork, great! If not, after doing so you'll meet your chiropractor.
We Listen
During a brief conversation and review of your health history, we try to determine if you're a good candidate for chiropractic care. We'll ask a few questions and do a lot of listening.
A Partnership
The consultation also gives you an opportunity to tour our office, interview the chiropractor and learn a bit more about chiropractic. Since ours is a partnership approach to better health, it's important that you're comfortable with the personalities, procedures and policies of our office.
The consultation is a great way to find that out.
The Next Step
If we don't think we can help, we'll tell you. If we think we can help, and you agree, we can usually proceed to the next step, which is a thorough examination. Our patients appreciate the fact that we explain everything in advance!